During the height of the pandemic, arts company and recreational circus school, SA Circus Centre - home of Cirkidz - found itself in a unique position.
While many other South Australian businesses were juggling the crippling nature of tough density limits, it received a bump in bookings for classes at its large Bowden warehouse, where it could meet social distancing requirements.
It needed to add to its workforce but didn't want to commit to a full-time, permanent staff member at such an uncertain time. Renewal SA stepped in to assist after its staff saw a solution to the local business' workforce development requirements.
The Renewal SA Works Program facilitates training, education and employment opportunities within Renewal SA project areas so local people and communities benefit.
"Samantha, the manager of the Works Program, said to me 'Have you ever thought about taking on a trainee?'," SA Circus Centre CEO Nick Skibinski recalls.
It was a light bulb moment for Nick, who himself undertook a traineeship during the early days of his career in the arts sector. He knew this was the perfect solution to both build SA Circus Centre's capacity and restructure his team for future growth. But he needed assistance.
"We had a staff member going on maternity leave, so it was the right time for us," he said.
"Our business model had changed, so we wanted to transition staff to other roles to evolve and expand the business.
"Often we recruit from within our own community, but this time we were really interested in a personnel search to see what skills were out there to best assist us."
Samantha identified an opportunity for SA Circus Centre to recruit a Business Administration Trainee and introduced Nick to an apprenticeship network provider who then linked him with group training organisation, Statewide to help with his search.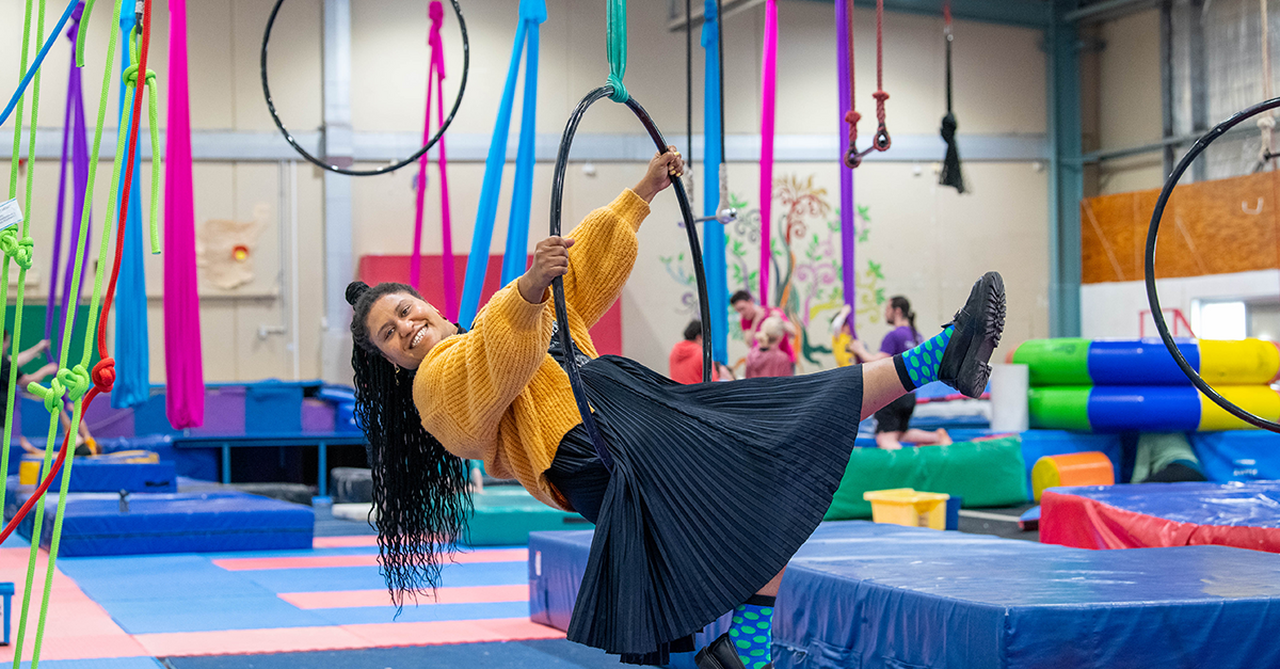 At the same time, Papua New Guinea-born Tracy Stanis was bartending to make ends meet. She had deferred university several times, unsure of which career path to take.
"I knew business and people were my strength, but I wasn't sure how to make those things work for me," Tracy said.
"My sister had done a traineeship in business with Port Adelaide-Enfield Council and enjoyed it and so when I saw a job ad to do a Certificate III in Business Admin, I thought 'ok'."
Statewide lined up an interview with SA Circus Centre and several days later she had a job.
"I like to be around a positive environment and as soon as I came in the door, I could feel the energy," Tracy said.
Tracy's role covers everything from enrolments to finance to sales and marketing to content creation.
"I've learnt a lot," she said.
"The job is challenging. I'm using systems I've never used before; my people skills have improved and I'm surer about sending professional emails."
The 26-year-old said this increased confidence had also allowed her flourish in her personal life, improving her ability to apply for grants and fundraising for the PNG Association where she volunteers, and taking on the role of Treasurer at her local rugby club.
"I can confidentially pull together an invoice now and I can relay those skills in my volunteer role and at my rugby club," she said.
It also steeled Tracy to tackle tertiary study.
"I've realised that 'yes, this is what I want to be doing' and 'yes, I do want to study'," she said.
She's now completing a Bachelor of International Business part-time with the support of her employer.
"They give me the flexibility to work a split shift so I can take classes online," Tracy said.
"I am forever grateful that I can still make my hours up."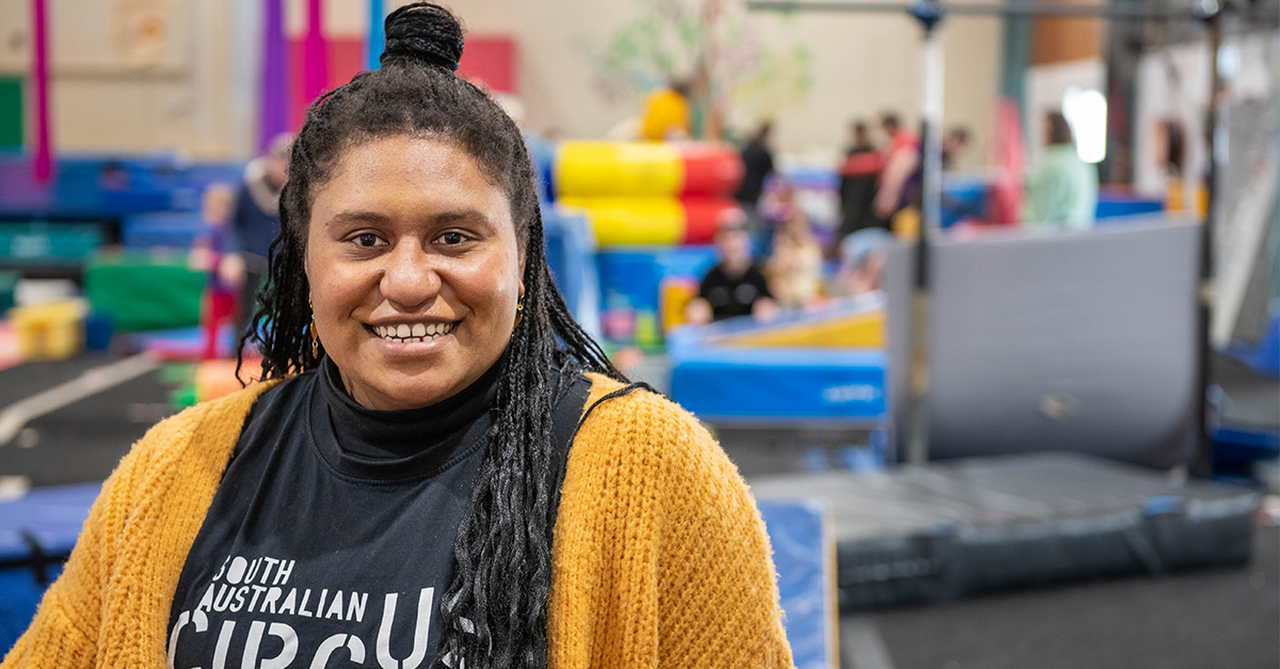 Nick said his own positive experience as a trainee has given him a greater understanding of the value personal development can bring to a business or workplace.
"Traineeships can take you on a journey that you might not know exists. My traineeship opened the door to creating and producing live performances and events and I learned that this was where I wanted to be instead of waiting for my agent to call," he said.
"When I finished university, I was taken on as a trainee at Junction Theatre Company at Thebarton.
"Learning my craft there led me onto other opportunities with the Adelaide Fringe, then 10 years as a producer at the Festival Centre including producing the first Oz Asia Festival. I did an MBA while I worked at the Festival Centre, and I couldn't have done that if I didn't have my employer's support.
"My early traineeship kept me in the industry that I loved and opened the door to build my CV. It allowed me to be competitive in the field I wanted to work in."
Like a circus tightrope walker, Nick understands balance is crucial.
"Business is a problem-solving enterprise at its core so the more skills my staff can have the better," he said.
"Key people have given me opportunities and now I'm supporting Tracy with time outside her traineeship to do a university degree. Supporting staff to develop their own interests improves their wellbeing, skills and strengthens their ability to grow our business."
Nick said he would continue to pursue training, funding and employment opportunities in conjunction with the Works Program to upskill existing and new employees in the future.
"The practical process of taking on a trainee has been great," Nick said.
"Recruiting and attracting the right candidates can be incredibly time consuming so to have someone to assist finding the right person was fantastic."
SA Circus Centre has operated out of a warehouse at Bowden since April 2011. Renewal SA supports its endeavours by leasing it a building on Fifth Street.
SA Circus Centre boast a workforce of almost 40 people, including core full and part time staff and casual circus arts trainers. It runs classes seven days a week for children, young people and adults, along with school and corporate workshops, and kids' birthday parties. Via its circus arts partnership programs, SA Circus Centre also works with disenfranchised young people to re-engage with their families and communities, build confidence and improve their motivation and engagement with their lives and learning environment.
SA Circus Centre uses circus as a vehicle for creating immediate and embodied experiences of strength, self-design, courage and risk taking, teamwork, goal setting and fun.