Villawood Properties has been announced as the successful development partner for the 52-hectare Oakden site – unlocking significant benefits from one of the last large-scale infill development opportunities in metropolitan Adelaide.
Up to 1500 dwellings will be delivered as part of the new master-planned community, with an average of 320 FTE jobs a year to be supported during construction from 2022-23 and reaching up to 400 FTE jobs in 2024-25.
Premier Steven Marshall made the announcement onsite today saying that development at Oakden is expected to contribute in the order of $460 million in Gross State Product during its construction, peaking at $60 million in 2024-25.
"It is a significant development that will deliver a fantastic new community with more quality options for South Australian homebuyers while at the same time creating hundreds of jobs.
"In addition, teachers, healthcare professionals and emergency services personnel may be eligible for discounts of up to $20,000 when purchasing homes in the development as part of a Care Worker Program – an initiative implemented by Villawood to recognise the important work these groups of people do in our community."
The Oakden development will lead Villawood Properties' entry into the South Australian market as the award-winning developer establishes its presence in the state.
Renewal SA Chief Executive Chris Menz said securing a national developer of this calibre was a win for both homebuyers and the state more broadly.
"To have Villawood Properties establishing a permanent presence here on the back of this project is great news – it demonstrates confidence in South Australia and our economy," Mr Menz said.
"Renewal SA remains focused on our mission to drive investment and growth through property and projects. The development at Oakden is an outstanding example of how we are doing that for the benefit all South Australians."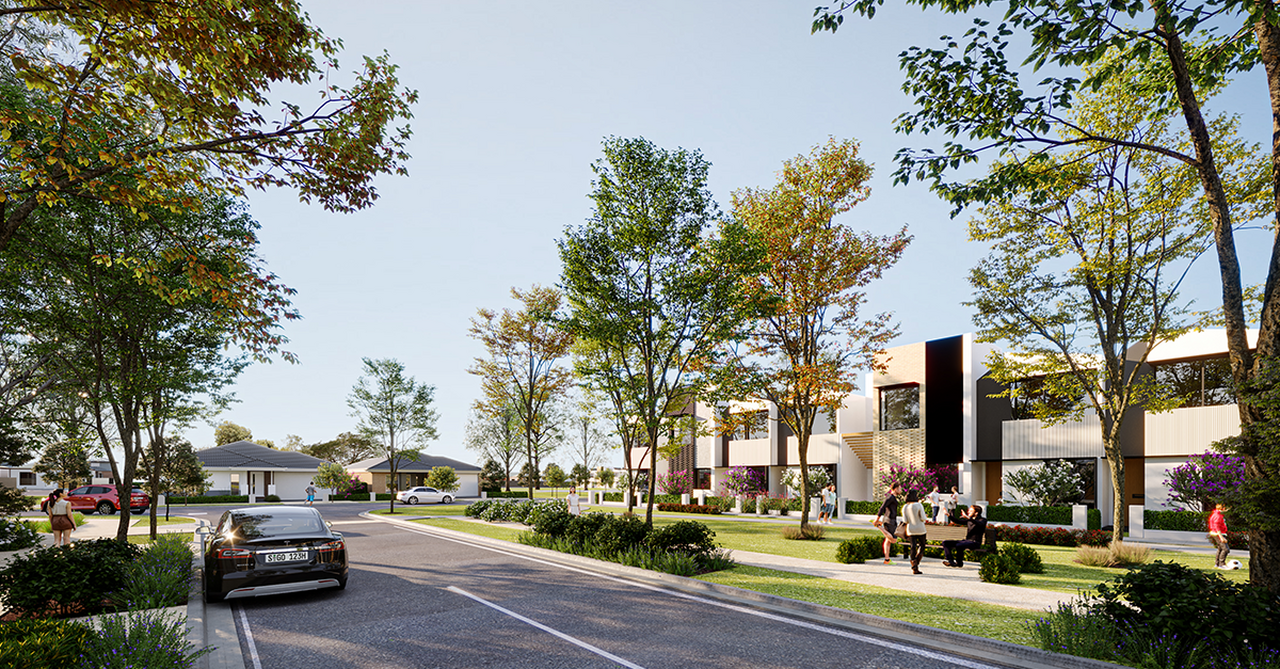 About the Oakden master-planned community
The Oakden master-planned residential development will centre itself on a new community facility with swimming pool, gym, function spaces and retail offering.
A diverse range of housing options will be available with apartments through to traditional one, two and three-storey homes.
Open space and tree coverage are two key features of the proposed master-plan. Generous open space – well and above the mandatory requirements – has been allowed for, while the already significant tree coverage across the site will be even further enhanced.
All homes will be within 200 metres of a linking reserve and play-space, creating an inviting community with quality of life firmly prioritised in its design intent.
Villawood is a national award-winning property developer consistently lauded for its creativity, innovation and contribution to the industry and the community. Villawood gives an equal block of bushland to national forest for every residential block it sells, and has developed Australia's most water and energy-sustainable community, Aquarevo, in Melbourne.
It is well known for its community focus and has received more than 20 industry awards across community engagement, master-planning, design, landscaping, environment and lifetime achievement.
Villawood CEO Alan Miller said Villawood Properties would bring a wealth of knowledge and expertise in building strong community-focussed residential housing to Oakden.
"This will set a new benchmark for Adelaide and South Australia," Mr Miller said.
"With more than 30 years of experience in the industry, and having delivered award-winning communities in Victoria and Queensland, we can't wait to showcase our reputation for quality, community and affordability.
Find out more about Villawood Properties: https://villawoodproperties.com.au/