Renewal SA, on behalf of the South Australian Government, is seeking submissions from developers interested in partnering to deliver a high-quality master-planned community in Oakden.
The Oakden site offers more than 52 hectares of prime land located within 10 kilometres of the CBD. It is bounded by Sudholz Road and Fosters Road with a dominant frontage along Grand Junction Road.
Renewal SA has worked with other state agencies to consolidate an area that encompasses land occupied by state government facilities that have closed or are soon relocating, including the Forensic Mental Health Service, Hillcrest Hospital, the Strathmont Centre, and the Oakden Older Persons Mental Health Facility.
In June 2019, the community and key stakeholders were invited to review, discuss and provide feedback on a Draft Structure Plan, which has informed the plans for the site to be developed. The Engagement Report and Structure Plan for Oakden and Gilles Plains are available on the Renewal SA website.
The development is anticipated to deliver approximately 1,500 dwellings offering a variety of housing choices, including affordable housing, public open spaces, and a potential new activity centre providing neighbourhood services and shops.
The site neighbours to existing suburbs Lightsview and Northgate, is located close to parks and walking trails, with several supermarkets and shopping centres in close proximity and a good selection of private and public schools nearby making this an ideal location for new residential development.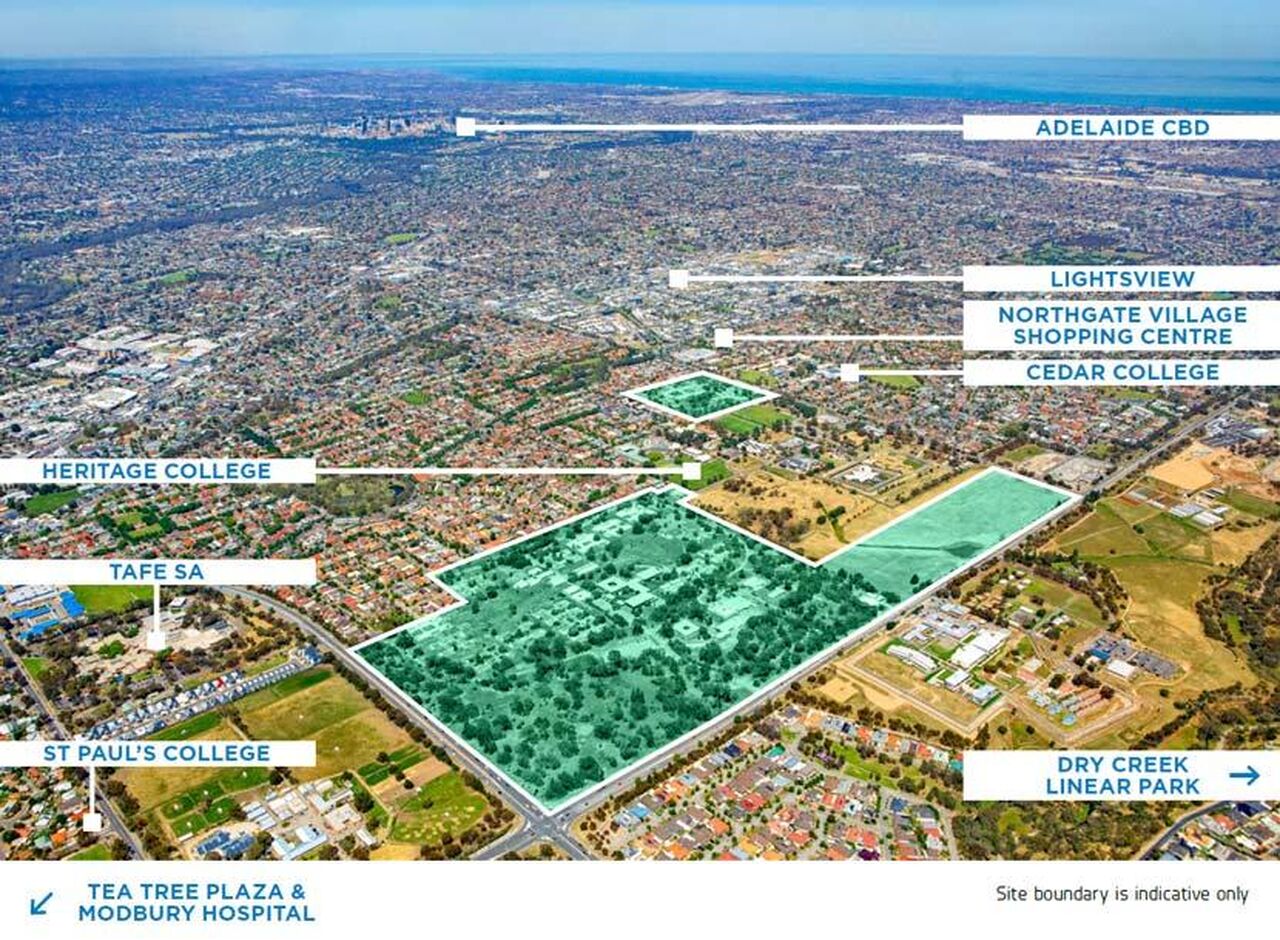 Renewal SA drives economic growth in South Australia through property and projects that build new industries, infrastructure and communities; attract investment; and enhance the liveability of South Australia.
Renewal SA General Manager of Major Projects and Pipeline, Tony Cole, says the Oakden land parcel provides a unique opportunity to deliver one of the last large-scale infill development opportunities in the Adelaide metropolitan area.
"The Oakden development is a prime example of Renewal SA's pipeline program that is delivering a range of projects and investment opportunities from housing developments to medium-to-large-scale urban renewal, in addition to industrial and commercial opportunities," Tony says.
"There are a number of additional opportunities being released to market, the next being a mixed-use development opportunity at 10 Anzac Highway, Forestville. Renewal SA will be seeking development partners on this site in early 2021."
Learn about future opportunities
Subscribe to be notified when opportunities become available and hear more about the work Renewal SA is doing for South Australia.