In 2006, Renewal SA and developer Peet Limited (then CIC Australia) joined forces to transform more than 90 hectares of largely vacant land in what was then Northgate.
The vision was to create a community based around a thoughtful and well considered master plan - one that featured high quality homes and wide-open green spaces, whilst providing opportunities for residents to gather, meet, mingle and play, fostering strong community connections and an industry-leading template for future developments.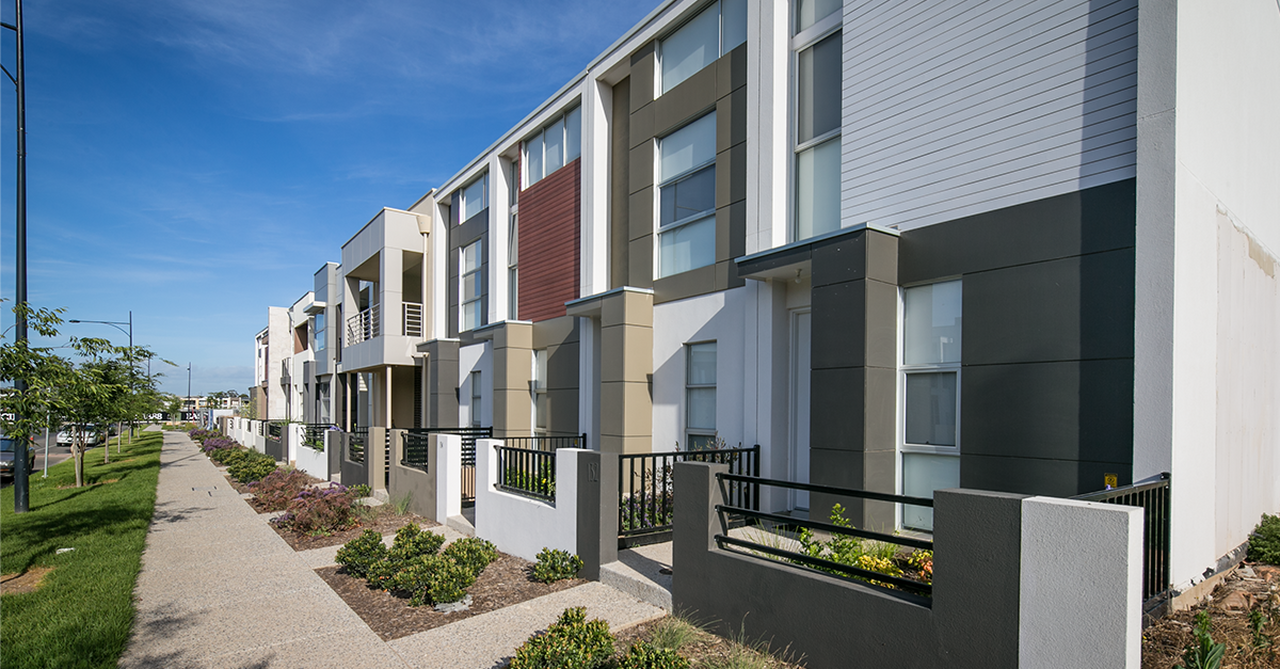 Situated eight kilometres from Adelaide's CBD, Lightsview achieved these goals and more, taking home multiple awards for its wide diversity of dwellings, as part of an integrated approach to land, housing and public space that promoted and advanced environmentally sustainable development outcomes.
Key to its success was its challenging of conventional housing density in South Australia. Creative design delivered townhouses of varying sizes at price points to suit first home buyers, singles, couples and families, without compromising on quality.
These two-, three- and four-bedroom terrace houses were embraced by the market due to their well thought out urban design, so much so that ultimately these typologies made up well over half of all lots in the development.
This 5000-resident community now sets the Australian standard for master-planned developments, successfully blending quality, affordable housing for first home buyers with premium larger homes. A proud and diverse community remains.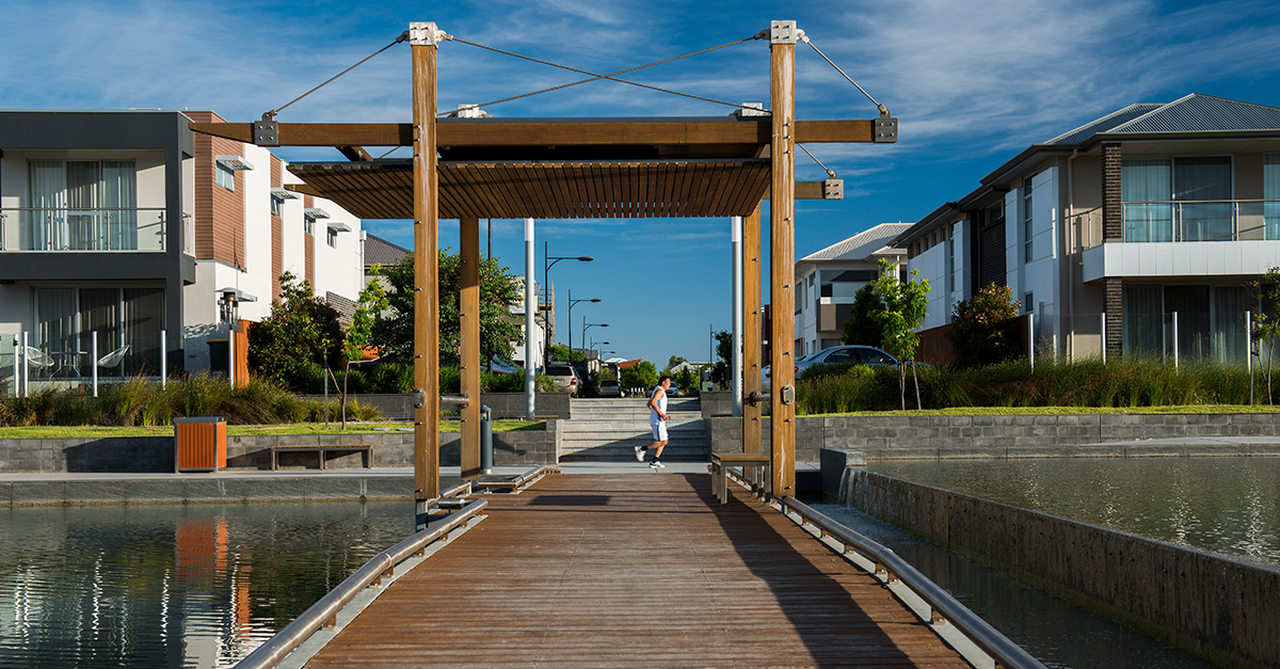 Minister for Planning and Urban Development Nick Champion said Lightsview was successful in every measure.
"This development has been instrumental in reframing the way we look at housing density in Australia," Minister Champion said.
"When Lightsview first began 16 years ago, townhouses and terraces weren't the main housing product on the market, especially in suburbs.
"Now others are looking to this development as a blueprint."
At completion, Lightsview has met and exceeded the required 15% affordable housing outcome set by the state government with more than 350 homes falling under this category.
"We couldn't be prouder of what we've collectively achieved," Peet Limited Chief Executive Brendan Gore said.
"We've created a lasting legacy that has set the benchmark in smart design, placemaking and innovative built form, and a community that continues to thrive, ultimately delivering one of Australia's most liveable suburbs."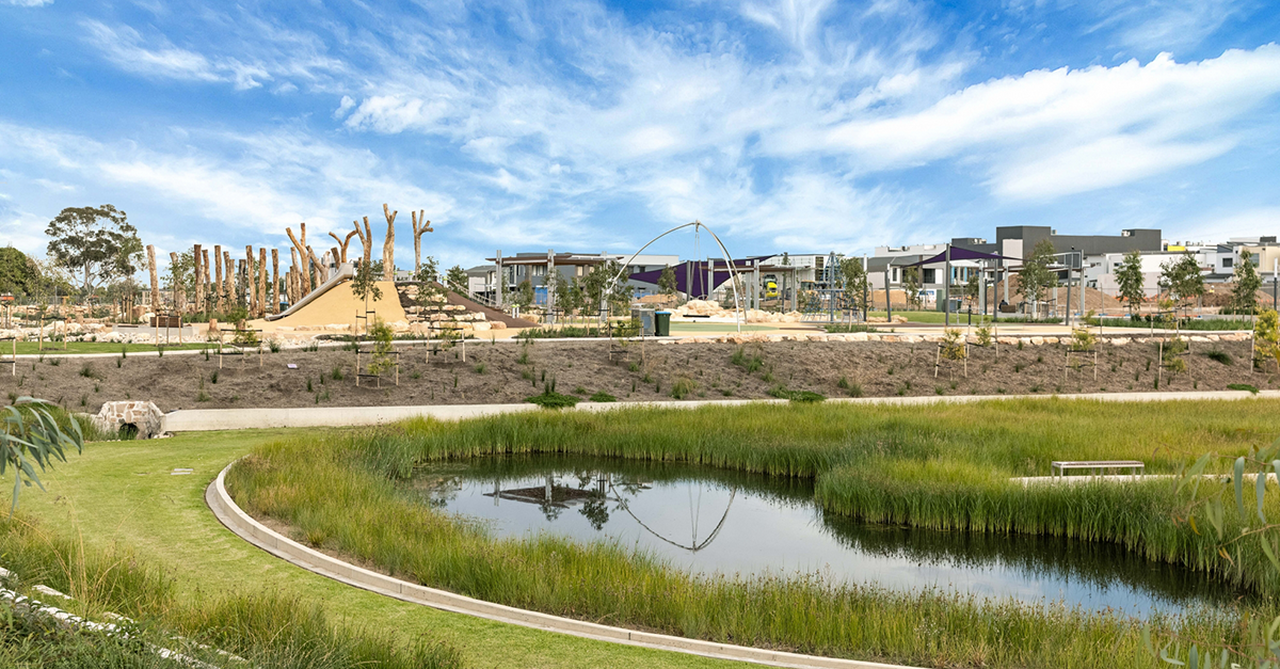 The successes of the Lightsview development also include:
6-star energy rating for 100% of dwellings with homes oriented for maximum winter warmth and summer shade
the planting of more than 3,600 trees and 61,000 plants and shrubs
a commitment to sustainability and green spaces, with every home being within 300m from a park to supporting a "backyard function"
the use of water and wetlands across the development to provide focal points, amenity and microclimates
integrated bus routes to encourage use of public transport
delivery of various initiatives and programs to maintain and strengthen indigenous connections in the area
resolution of legacy stormwater issues, and delivery of improved services and facilities and a general property value uplift in the area.
Renewal SA Chief Executive Chris Menz said Lightsview had influenced urban development trends, receiving considerable interest over the years from interstate governments and delegations wanting to better understand the smaller housing model.
"It all starts with great planning," Mr Menz said. "The state's joint venture with Peet had clear objectives from the outset but also flexibility to allow for changes in market conditions and priorities over time.
"Lightsview has received the highest honours awarded to developments in the nation. This is a testament to our ability to innovate and deliver on our vision and proof that through our partnerships with industry we can achieve outstanding results, and a replicable model for future successful urban infill projects both here and interstate."
Control of the public realm, including roads and reserves has now been transferred to City of Port Adelaide Enfield Council.
Awards
Winner 2010 UDIA SA Affordable Development – State Award
Winner 2011 UDIA Affordable Development – National Award
Winner 2013 UDIA SA Masterplanned Development – State Award
Commendation 2013 UDIA SA Medium Density Housing – State Award
Winner 2014 UDIA Best Masterplanned Development – National Award
Winner 2014 UDIA President's Award – National Award
Winner 2016 UDIA SA Medium Density Housing – State Award
Commendation 2020 Stormwater SA Awards for "Excellence in Strategic and Master Planning"