A new master planned community featuring a minimum 45% affordable housing will be built between Woodville Railway Station and St Clair Recreation Centre as part of a major reimagining of how affordable housing can be delivered across South Australia.
The project will deliver a mix of high-quality terrace housing and apartments of varying styles and sizes following the sale of the land by Renewal SA to residential developer Peet Limited.
In total, there will be 172 dwellings constructed across the 3.7-hectare site. The Torrens titled terrace homes will feature two to three storeys, while the project's three apartment buildings are proposed to be four storeys in height and be concentrated close to the railway station and amenities along Woodville Road.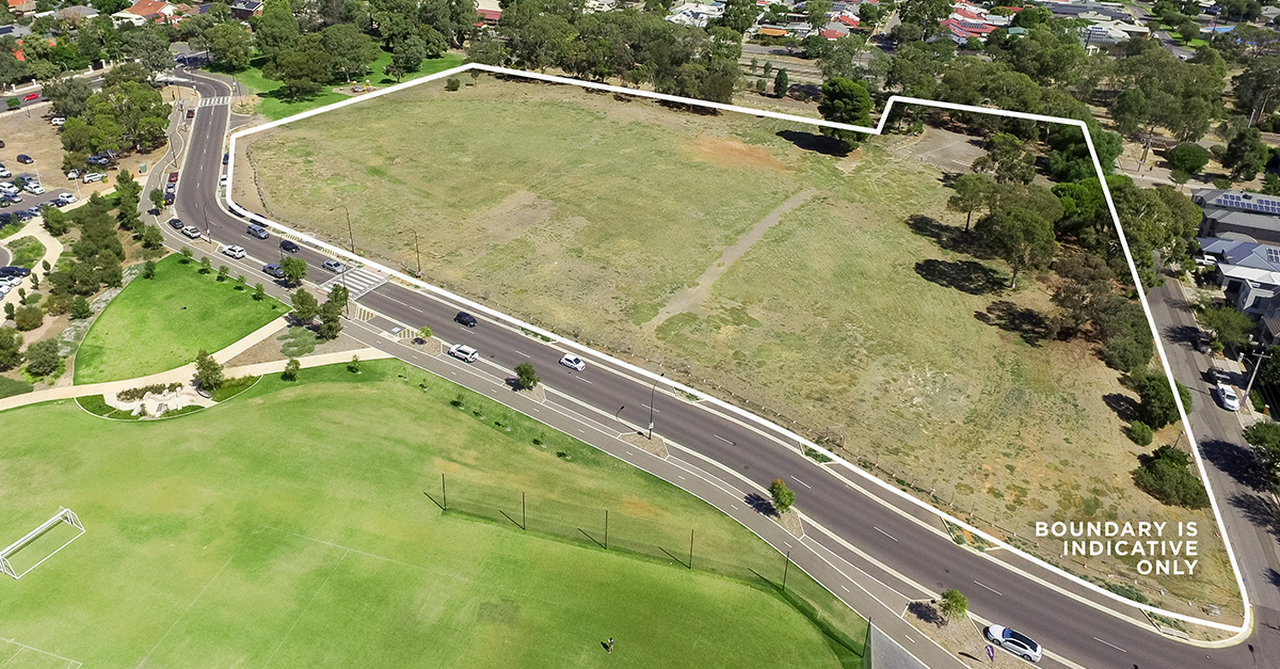 The site will include more than 30% open space exceeding the 22% commitment made in the Planning and Design Code. Every home will be located within 200m of a high-quality landscaped park to ensure easy access to communal green areas for all residents.
Site works are expected to begin by the end of the year, with the project representing a $70 million investment in the area.
The sale and development of the site is an outcome from the 2020 Affordable Housing Expression of Interest, where Renewal SA and SA Housing Authority actively sought to identify and increase the supply of land and development projects for affordable housing in South Australia.
Renewal SA Chief Executive Chris Menz said the development will remove barriers to home ownership for dozens of South Australians.
"The St Clair site was acquired specifically for redevelopment and to now have almost half of the dwellings offered up as market affordable housing is a significant contribution to the State's supply, particularly when the obligation for affordable housing under the Planning and Design Code is 15%," Mr Menz said.
"This project promises, and will deliver, above that target considerably."
Renewal SA will sell the land via a development agreement to Peet, which will then lead the project, delivering all aspects of the design, delivery, marketing and sales.
"This partnership seeks to redefine the way affordable housing is delivered by combining a variety of housing options and multiple home ownership pathways with a seamless customer experience," Peet Chief Executive Brendan Gore said.
"Our experience in inner-suburban communities indicates a stronger market demand for well-designed, affordable Torrens titled homes and that's what will be delivered with our suite of terrace housing."
Other key elements of the master plan include:
linkages with the adjoining train station, Woodville Road precinct and St Clair open space network through careful design and master planning
open space along the Woodville Road frontage and buffering the railway line
slow speed environments to encourage walking and cycling and reduce car dependency
streetscapes with a significant number of trees, fresh architectural designs and the use of rear-access car parking
roads configured to run north-south or east-west to optimise solar access.
SA-based social enterprise Junction, which provides sustainable access to housing for low-to-moderate income earners, will participate in the purchase of dwellings in the St Clair development and facilitate various home ownership pathways, including affordable build-to-rent product.
"Our aim is to positively impact lives by creating opportunities for self-determined independence," Junction Chief Executive Maria Palumbo said.
"The unique nature of this project means we can provide multiple avenues to home ownership for those who might otherwise struggle - and in a location that is surrounded by key, quality amenities including public transport and recreation facilities."
Peet has considerable experience delivering master planned communities across Australia. Its South Australian projects include Lightsview, Tonsley Village, Bluestone Mt Barker and Fort Largs.
Off-the-plan sales are scheduled to commence in January 2023 with the entire project earmarked for completion by December 2024.