The first sod has been turned on a new $11 million headquarters for Unity Housing, marking the beginning of construction of the first commercial office building at Bowden.
The three-storey development on the corner of Second and Gibson streets will house 80 Unity Housing staff as the social and affordable housing provider amalgamates several of its metropolitan offices under one roof. The development will also include two ground floor retail outlets and staff car parking and bike storage.
Renewal SA General Manager, Project Delivery and Property, Todd Perry said earthworks on the 2000 sqm site were a significant milestone for Bowden.
"It is really an inflection point in the evolution of the precinct," Mr Perry said.
"This office building is the first of several offices that will begin entering the precinct in the coming 12 to 24 months.
"It marks a shift in attitude about the precinct; where it was once just a place to live, it is now becoming a place to live, work and play."
The Unity Housing building, located just a block from the Plant 3 and Plant 4 entertainment areas, is expected to bolster daytime activation and trading within Bowden – further cementing the success of the precinct as the state government's first urban infill project.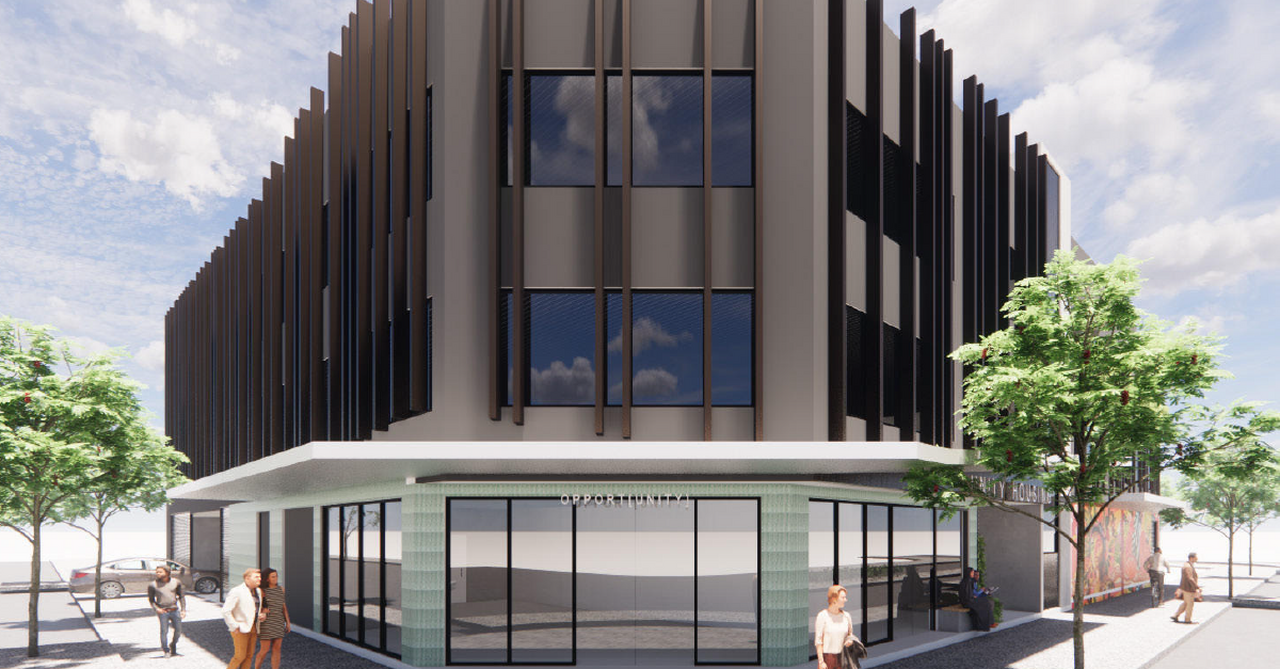 Unity Housing chief executive Matthew Woodward said its new headquarters would bring together staff from five site offices, not only providing workplace efficiencies and improving services to tenants but also significantly improving the workplace environment for staff. The new office will also assist Unity Housing in meeting its sustainability goals.
"We're excited to call Bowden home," Mr Woodward said. "Bowden is such a vibrant place and we wanted to be at a location which is not only well connected and centrally located to our housing portfolio and multiple projects across Adelaide but also convenient for our staff with easy links to amenities and public transport.
"As a business we want to have a lighter touch on the environment and locating our office near shared transport services for our staff fully complements our plan to create an office that's sustainable."
Anthony Carrocci, Managing Director of Buildtec Group, which will develop and build the mixed-use building, said excavation to make way for the building's foundations will start tomorrow (16 June), with the build to last approximately 13 months.
"We've done a number of projects now in Bowden, and we keep coming back because we see the value in the partnership," Mr Carrocci said.
"The Bowden precinct has continually set new standards in urban renewal, and we wanted to be part of this new commercial chapter of the development."
The Unity Housing headquarters is expected to open late 2023.