What is it that you love, like or enjoy about your neighbourhood?
Is it open green space at a local park? Perhaps it's living in close to services like shops, schools, a GP and child care. Is it your neighbours? Maybe they're familiar and like-minded or their life experiences from elsewhere add a richness to your street.
If you grew up in Adelaide, suburbs that appear to have evolved over time will be a familiar concept. Consider how your own neighbourhood has changed over the years — new shops, buildings knocked down and replaced, the scaling back of some services and an increase in others.
Living in a great community is, for most people, a wonderful, seemingly circumstantial combination of many of these elements. Now imagine being responsible for building a new neighbourhood from scratch, as was the case at Playford Alive in 2008. Playford Alive, the $1 billion development 30 kilometres north of Adelaide's CBD, is living up to its name.
It's a hive of activity since the first sod was turned more than a decade ago with thousands of families living in hundreds of newly constructed homes and three new schools including Adelaide North Special School. There's a new town centre and park, places to shop and eat, a vet, GP Plus Super Clinic, gym and fitness outlets and much more.
When it was only potential that occupied the empty fields of what is now Playford Alive, a brand new initiative, known today as the Renewal SA Works Program, helped local people to benefit with education, training and employment in the project area. Since 2012, economic development commitment clauses have been written into Renewal SA-managed agreements, ensuring contractors commit to providing work experience and/or paid employment opportunities for local participants to Renewal SA project areas and it all started at Playford Alive.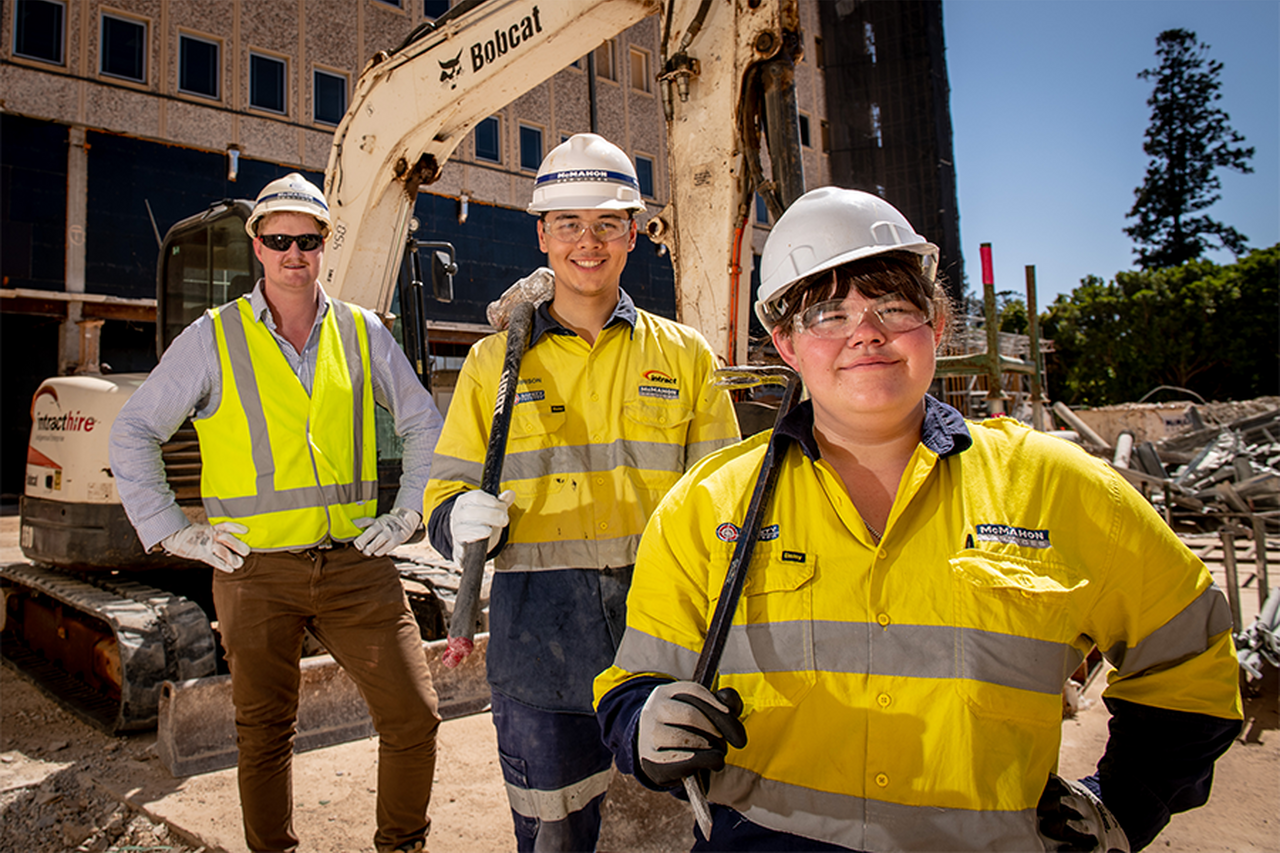 With Renewal SA leading many of Adelaide's major urban renewal and development projects, from residential housing at Bowden and Lightsview to Lot Fourteen — the future home of the Australian Space Agency in the heart of the Adelaide CBD — Renewal SA Training and Employment Initiatives Manager Samantha Wilson is busier than ever, and loving it.
"To look back at Playford Alive and compare it with what we deliver today is so impressive," she says. "It's fantastic to see new businesses opening up but realistically, new shops, gardens, parks and homes aren't constructed without the people to build them and they certainly don't operate themselves — who better to work in them than local people?
"Last year, we had 192 people in training places across a range of industries including childcare, construction and disability services resulting in 158 people gaining meaningful employment which was brilliant.
"Opportunities for work experience contracts with major South Australian companies like McMahon Services, T&J Construction and LCS Landscaping also opened up 79 work experience placements and 28 paid jobs.
At the Lot Fourteen redevelopment, Taleesha, 22, and Harrison, 19, literally had a blast in the Pre-Employment Program during last year's Stage One demolition works.
"It's great fun, you learn a lot," Taleesha says.
The program was believed to be the first of its kind in South Australia and, as part of Stage Two works, McMahon Services has committed to employing eight trainees to complete a Certificate III in Demolition.
Trista Dennie of Salisbury North graduated from the 24-week Works Program childcare course in 2017 with a Certificate III in Early Childhood Education and Care and a full-time job at a Stepping Stone Early Education and Childcare Centre.
Trista had previously only worked from home in a family business but rose to the challenge, combining classroom lessons with practical, weekly work experience in a Stepping Stone centre in Playford Alive.
"I go to work happy and come home happy, I love it," she says
The Renewal SA Works Program is delivered with the support of funding secured through stakeholder partnerships including the Department for Innovation and Skills. It has identified opportunities, built capacity and delivered initiatives in collaboration and partnership with community, registered training and private sector organisations for more than 10 years.
More information
Register your interest to find out future Renewal SA Works Program opportunities including retail, hospitality, landscaping and construction, aged and child care.