The next landmark opportunity for Australia's development sector to be a part of the innovative Bowden Project in Adelaide's inner west is now available, with Renewal SA putting a 2,450m2 land parcel on the market for medium-density townhouse development via Expressions of Interest.
"This Expression of Interest is unique in that it offers developers their first opportunity to take part in Bowden's shift away from multi-storey apartments towards medium-density townhouses, a change in focus that has been inspired by shifting market conditions and a detailed review of the project to date," says Shane Wingard, Project Director Bowden at Renewal SA.
Lot 3001 on Third Street is enviably located in the heart of Adelaide's most exciting city-fringe neighbourhood, a mere stroll from Bowden Town Park, Plant 4, the soon-to-be-opened Plant 3 and the Bowden Railway Station. The site is considered ideal for two to three-storey townhouses that reflect the industrial design character of the precinct.
"The site is in a prime location to capitalise on the upward swing in home ownership in South Australia and the increasing number of would-be buyers who want to live close to the city, with Bowden being only 2.5km from the Adelaide CBD and a stone's throw from the parklands and a wealth of established shops, cafes, restaurants, pubs, markets and outdoor recreational options such as the Outer Harbor Greenway," Shane says.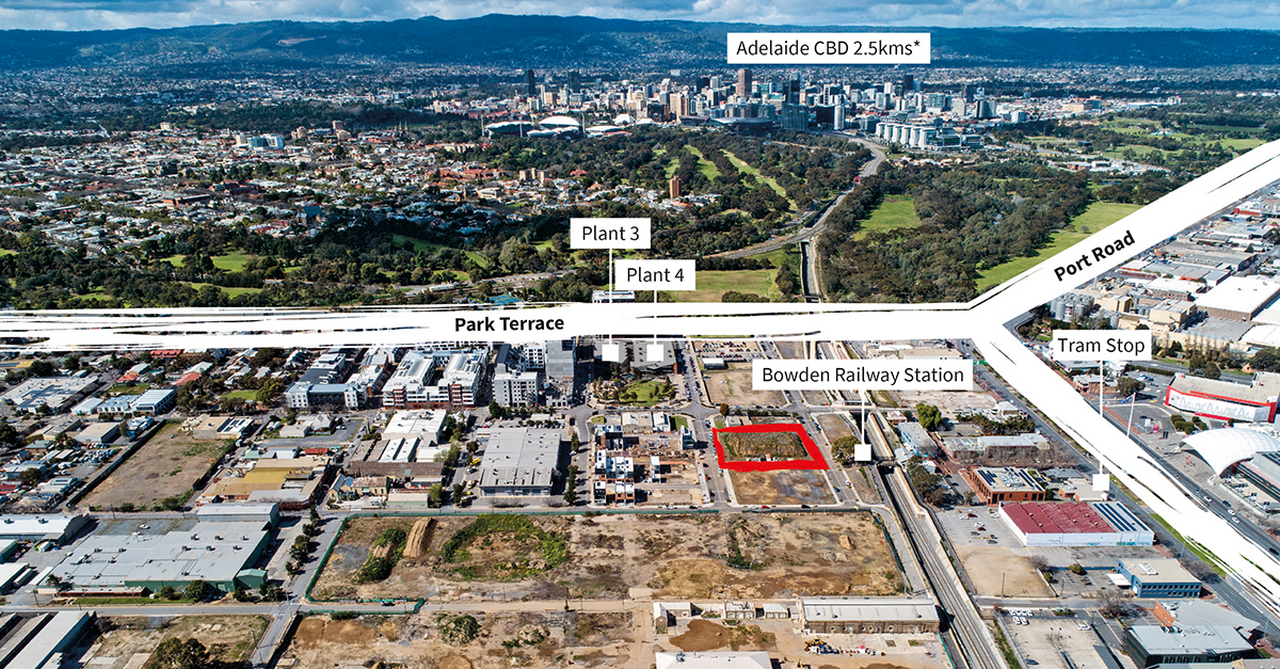 Since the Bowden Project was first conceived in 2011, more than 760 new dwellings have been built and 1,200 new residents have moved into the thriving, industrially chic urban village. At its completion, Bowden will boast more than 1,850 new dwellings and a bustling community of approximately 3,200 new residents.
Considered a 'development first', Bowden has successfully demonstrated that high quality, medium to high-density living outside of the city on well-connected transit corridors is not only possible but also desirable, and become a frontrunner in human-centred design, sustainability and adaptive re-use.
The precinct has achieved a 6-Star Green Star community rating—considered global best practice—and delivered the highest concentration of Green Star homes in Australia, with every individual project meeting a minimum 5-Star Green Star rating.
"We are seeking a development partner who is interested in enhancing Bowden's reputation as a climate-smart precinct and can demonstrate sustainable built form that will leverage Adelaide's microclimate to achieve a minimal carbon footprint," says Shane.
Future development at Lot 3001 will also be expected to complement the historic and emerging character of Bowden and adopt an architectural style that not only takes cues from Bowden's manufacturing past through texture and materials, but that also delivers a contemporary, forward-thinking design with a high level of visual interest and enduring appeal.
"The amenity at Bowden continues to expand and enhance the liveability of the precinct, with a new architecturally-designed childcare centre, gym and complementary retail due for completion in early 2022 and a new microbrewery, restaurant, hairdresser, florist and licensed event space opening soon at Plant 3," Shane says.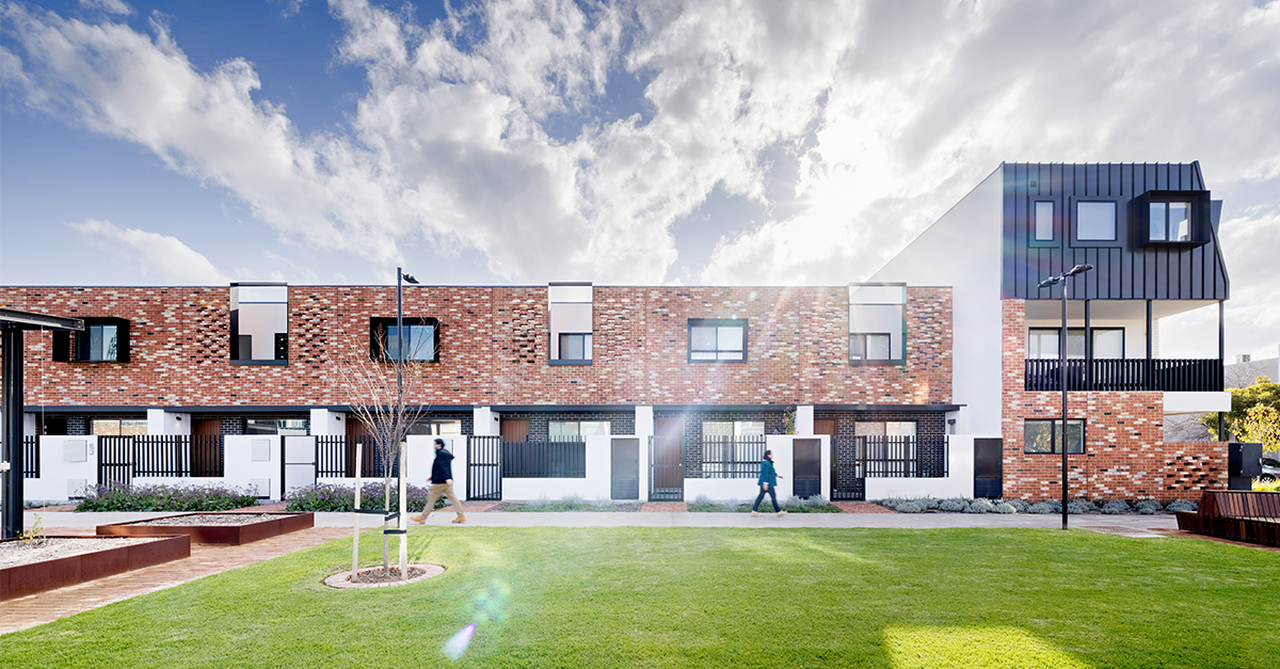 Interest in owning a home at Bowden has reached an all-time high, with all 14 of Nightingale's affordable apartments selling out in 24-hours and all 41 of Renewal SA's high-end townhouses known as the Guild Terraces now sold and settled.
"Bowden is a masterplanned, government-backed initiative, guaranteeing development partners a certainty of process that they may not experience elsewhere, and giving them the opportunity to showcase their property credentials within a flagship residential development that has state significance," says Todd Perry, General Manager Property and Project Delivery at Renewal SA.
"Now is the time to invest in Bowden while there is still land available and while there is still a real opportunity for the right developer to leave a permanent and visible legacy in one of the most diverse and successful residential projects in the state.
"Bowden is setting new benchmarks in the way communities live together and will be viewed as an exemplar residential project for generations to come – we welcome all parties who wish to be a part of the Bowden story and play a role in the re-imagined inner west to lodge a submission," Todd says.
About Bowden
Bowden is the South Australian Government's first higher-density urban infill project. Located 2.5 kilometres from Adelaide's CBD on 16 hectares of land within the suburbs of Bowden and Brompton, the project is setting new standards in urban renewal.
The Bowden precinct is designed to be a safe, walkable urban neighbourhood that provides contemporary, energy-efficient housing and fosters a strong and diverse community. It has been designed to encourage a carefree, low-maintenance lifestyle, offering residents the opportunity to downsize their home without having to downsize their life.
Historically Bowden was not only a hub of industry and employment, but also a source of pride and prosperity for South Australia. The gas produced at the former gasworks site at the Bowden/Brompton border used to light the streets of 19th century Adelaide.
As such, the Bowden Project is committed to celebrating the region's history through the adaptive re-use of heritage buildings and new built form that speaks to Bowden's industrial past through high ceilings, minimalist design and the integration of recycled brick, timber and steel.