At Renewal SA we continue to focus on driving investment and growth through property and projects. With this in mind, I'm pleased to provide an update on a number of important projects which will contribute to the future growth of South Australia.
The announcement last month of Villawood as the development partner for Oakden was certainly exciting, and the work continues as we look to transition this significant project into delivery.
Our commitment to delivering sustainable housing supply will be further realised in Adelaide's south as we finalise our preparations to release approximately 60 hectares of land at Aldinga through an Expression of Interest process.
At Bowden we were impressed by many quality submissions for the redevelopment of the former Gasworks site, and we have shortlisted four potential proponents to progress to the next stage. We have also been delighted by the surge in interest among homebuyers who are seeking to call their own piece of Bowden home, and will shortly release the next townhouse development 'Tapestry', within this thriving inner west neighbourhood.
Each of these opportunities reflects our determination to bring the right opportunities to market at the right time. I am delighted to share more information about these important projects.
Oakden
Last month's announcement of national developer Villawood Properties as the successful development partner for the 52-hectare Oakden site represents a win for both homebuyers and the State more broadly.
Securing a national developer of this calibre demonstrates confidence in South Australia and our economy and underpins Villawood's determination to grow and establish a new headquarters in SA.
Up to 1500 dwellings will be delivered as part of this new master planned community, with an average of 320 local jobs per year to be supported during the first two years of construction and reaching up to 400 jobs by 2024.
A minimum of 25% Affordable Housing will be delivered – well above the industry standard of 15%.
Additionally, teachers, healthcare professionals and emergency services personnel are also set to benefit, with discounts of up to $20,000 for eligible purchasers as part of Villawood's Care Worker Program.
Generous open space – again, well above the industry standard – combined with approximately 10% increase in tree canopy are two particular features of Oakden which speak to the quality of development that's planned. With construction planned to commence in 2022, we look forward to seeing this new community taking shape.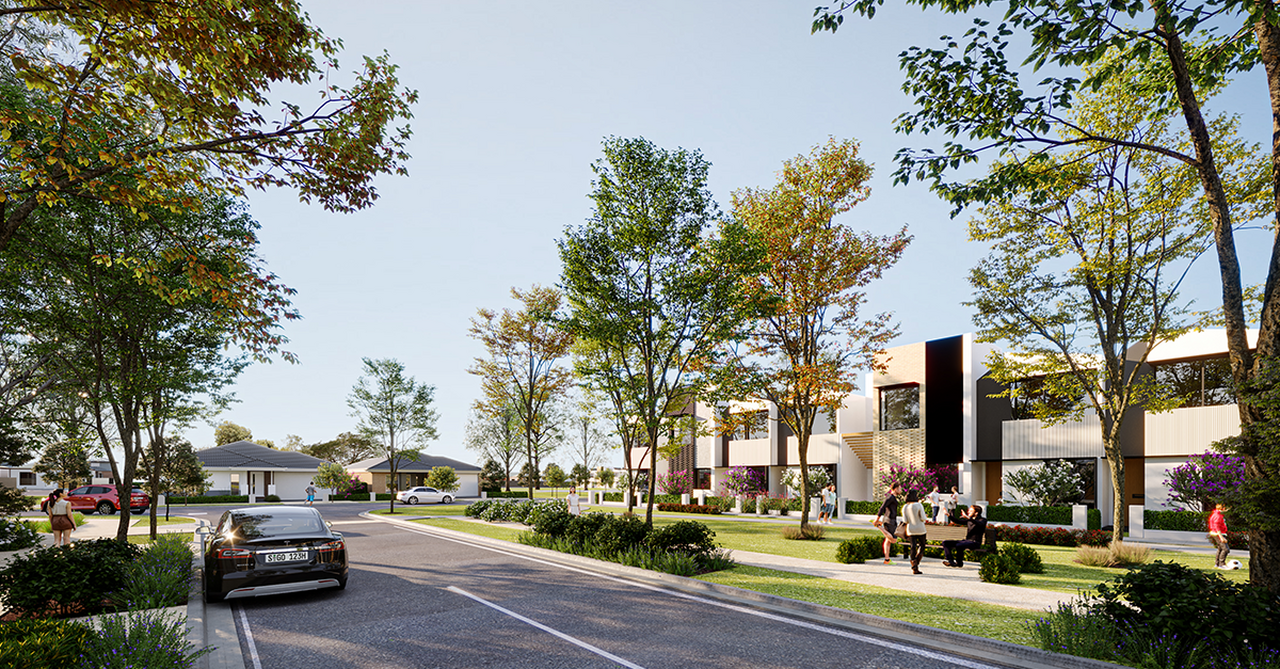 Aldinga
Following the completion of the structure plan and the rezoning of the land south of Quinliven Road, we are now in the final stages of preparation to release to market approximately 60 hectares of land at Aldinga. This land will be released next week via a two-stage market process.
Our focus is to ensure a well-planned extension to Aldinga with a high-quality, sustainable, master planned community. We recognise the importance of this project to the local community and we are excited to see how potential development partners might work with us to deliver an outstanding result.
Learn more about the Aldinga project here
Bowden
We have now completed the first of the two-stage open market tender process for the redevelopment of the former Gasworks site. I am pleased to share that we received numerous quality submissions through the Registration of Interest process from across the country, and we have shortlisted four proponents to move to the Request for Proposal stage.
We look forward to evaluating draft master plans from each of the shortlisted proponents and understanding how they might approach site remediation, heritage and redevelopment in the future. We will keep you updated as we work towards our long-term vision to transform this site into a vibrant, healthy and active precinct.
Elsewhere in Bowden we are forging ahead with three new Green Star rated developments—including two new townhouse projects—to meet ongoing demand for high-quality housing close to the city and deliver on our new focus of medium-density living within the Bowden community. More information on these latest developments will be made available in coming weeks.
If you would like to learn more about the Bowden project, visit the Life More Interesting website.
Thank you for your continued interest in the projects Renewal SA is delivering and the pipeline we remain committed to generating.
Chris Menz, Chief Executive