Designed by ARM Architecture, the walkway - featuring a series of intersecting vaulted arches reminiscent of the neoclassical interior of the station itself - beat a field of nine finalists to take home the prestigious award at the annual South Australian Architecture Awards on June 16.
The prize was established by City of Adelaide Council in 1997 to recognise and award a project that enhances the public experience in the council area.
The Adelaide Railway Station Entry was also named the People's Choice winner, while it earned a Commendation in the Public Architecture category.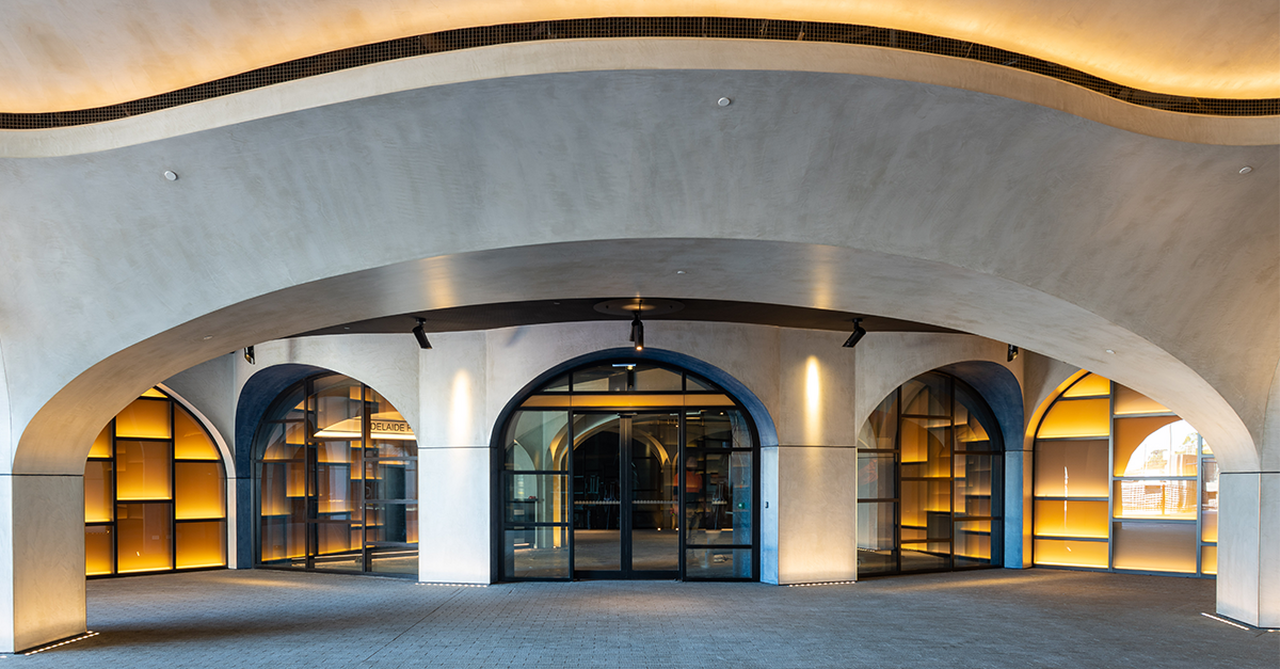 Renewal SA General Manager Major Projects and Pipeline Tony Cole said the creation of a new northern entrance to the railway station was transformative, not only from a connectivity perspective but also an aesthetic one.
"Now that it's reopened and acting as a true thoroughfare, we are seeing quality connections to, and activation of, other parts of the Riverbank that will provide lasting economic impacts and community activity," Mr Cole said.
"And, of course, it looks great."
Lord Mayor Sandy Verschoor said the City of Adelaide Prize recognised innovative and creative projects that bring the city to life.
"The City of Adelaide Prize is about supporting the creation of extraordinary public spaces that engage the community and bring the streets of Adelaide alive," said the Lord Mayor.
"The new Adelaide Railway Station entry is both visually beautiful and extremely functional in helping large crowds of people enjoy their time in our city."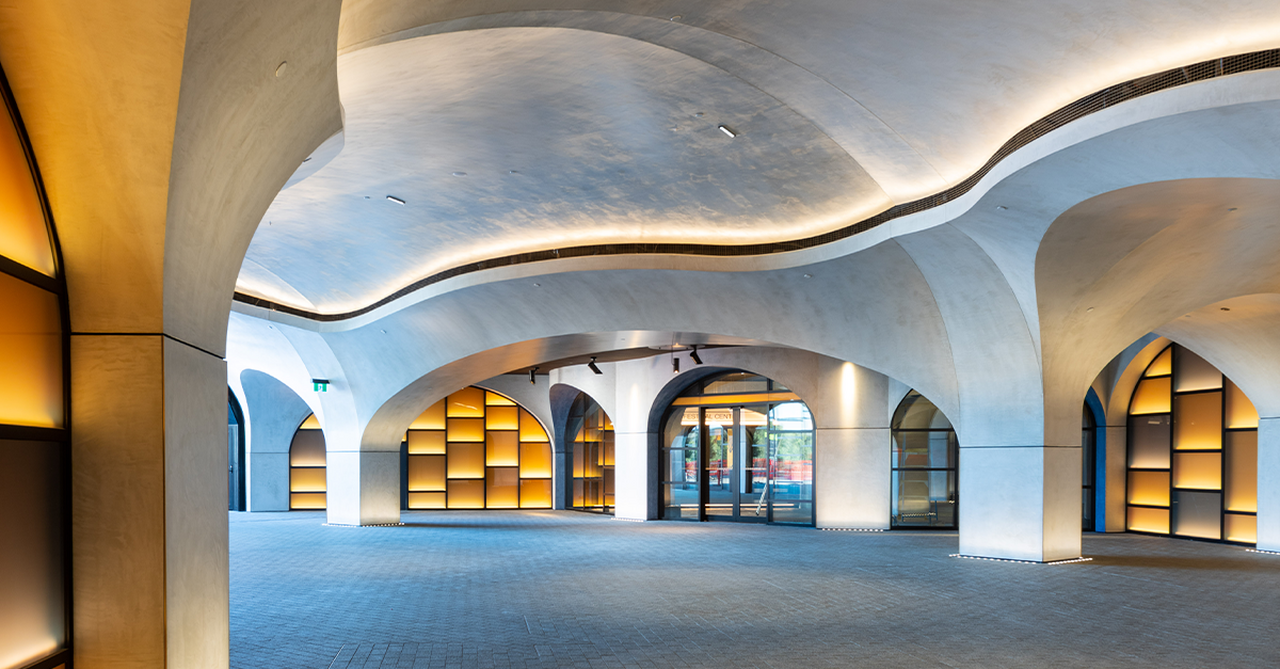 Adelaide City Councillor Helen Donovan, who was part of the six-person jury, said the redevelopment was a feast for the visual senses.
"Complex, rhythmic, generous in scale, and fun — this urban plaza and throughway project is already loved by Adelaideans and visitors alike. The vaulted spaces, textured surfaces and soft earthy glow of the coloured glass are evocative, sensory and provide visual delight — drawing you through to the unseen river beyond," Cr Donovan said.
Other finalists include the Lot Fourteen Canopy by Tridente Boyce, and the Bice Building Refurbishment by Baukultur – both of which sit within Renewal SA project areas.
The Bice Building on North Tce refurbishment by Hassell, Purcell & Baukultur received the David Saunders Award for Heritage for creating 'an exemplary landmark within Lot Fourteen'. The Bice Building was originally designed by SA Architect George Gavin Lawson and built in 1927.
The City of Adelaide Prize is managed on behalf of Council by the SA Chapter of the Australian Institute of Architects.