The pioneering urban infill development of Bowden in Adelaide's inner west is experiencing an all-time high. The upswing in home-ownership in South Australia and a growing appetite for connected living close to the city has generated unprecedented momentum at the industrially chic precinct and sparked a major shift in its delivery approach.
Originally focused on high-density, multi-storey apartments, the project has pivoted towards the development of two and three-storey townhouses and more boutique-scale apartments to maintain a more spacious village vibe and tap into emerging housing preferences.
The shift will not only increase the housing choice available at Bowden and enhance the liveability of the precinct but will also increase opportunities for a wider diversity of developers (and prospective home-buyers) to live and invest in Adelaide's most exciting city-fringe neighbourhood.
"Our change in delivery strategy has opened up opportunities for townhouse developers to be a part of the Bowden success story, especially those who may not have previously considered building in Bowden because of our former focus on higher-density development," says Shane Wingard, Project Director Bowden at Renewal SA.
"We are experiencing a significant level of interest from both home-buyers and the wider development industry in investing in Bowden and contributing to its growth, with all 14 of the precinct's sustainable and affordable Nightingale apartments selling out in 24-hours and all 41 of Renewal SA's high-end townhouses known as the Guild Terraces now sold and settled.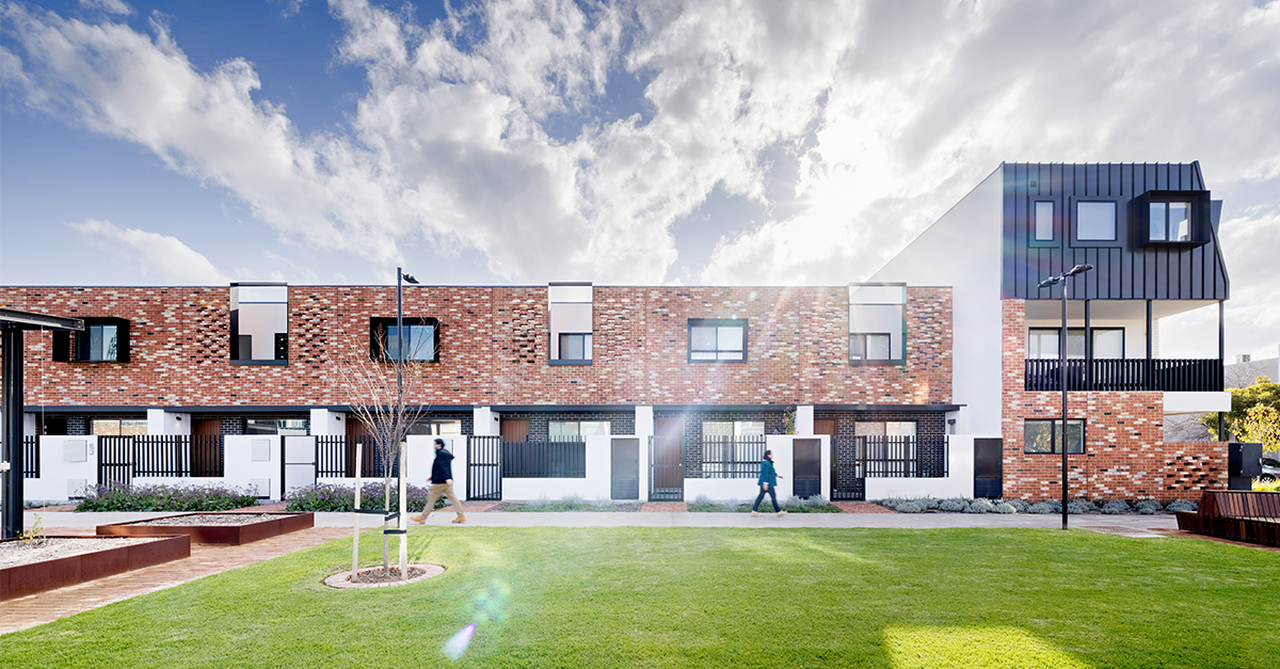 "While it's no surprise to us that the project has taken off given the aspirational lifestyle that Bowden provides, there's no doubt it's a particularly exciting time to be a part of the project," Shane says.
For developers, Bowden offers an enviable platform to showcase their property credentials within a flagship residential development that has state significance and that will be viewed as a model for the way that communities live together for generations to come.
Being a masterplanned, government-backed initiative, development partners are also guaranteed a certainty of process that they may not experience elsewhere.
For home-buyers, Bowden offers the chance to live in a neighbourly, open, safe and leafy community, with all the benefits of a village, but in a city context, being only 2.5km from the Adelaide CBD.
"All homes are a mere stroll from Bowden Town Park, Bowden Railway Station, central hotspot Plant 4 and the much-used Outer Harbor Greenway, with the parklands and a wealth of established shops, cafes, restaurants, pubs and markets only a stone's throw away," Shane says.
"With a new microbrewery, restaurant, hairdresser, florist and licensed event space soon opening at Plant 4's sister space, Plant 3, and Bowden's new architecturally-designed childcare centre due for completion in early 2022, the liveability of the precinct is due to be enhanced even further.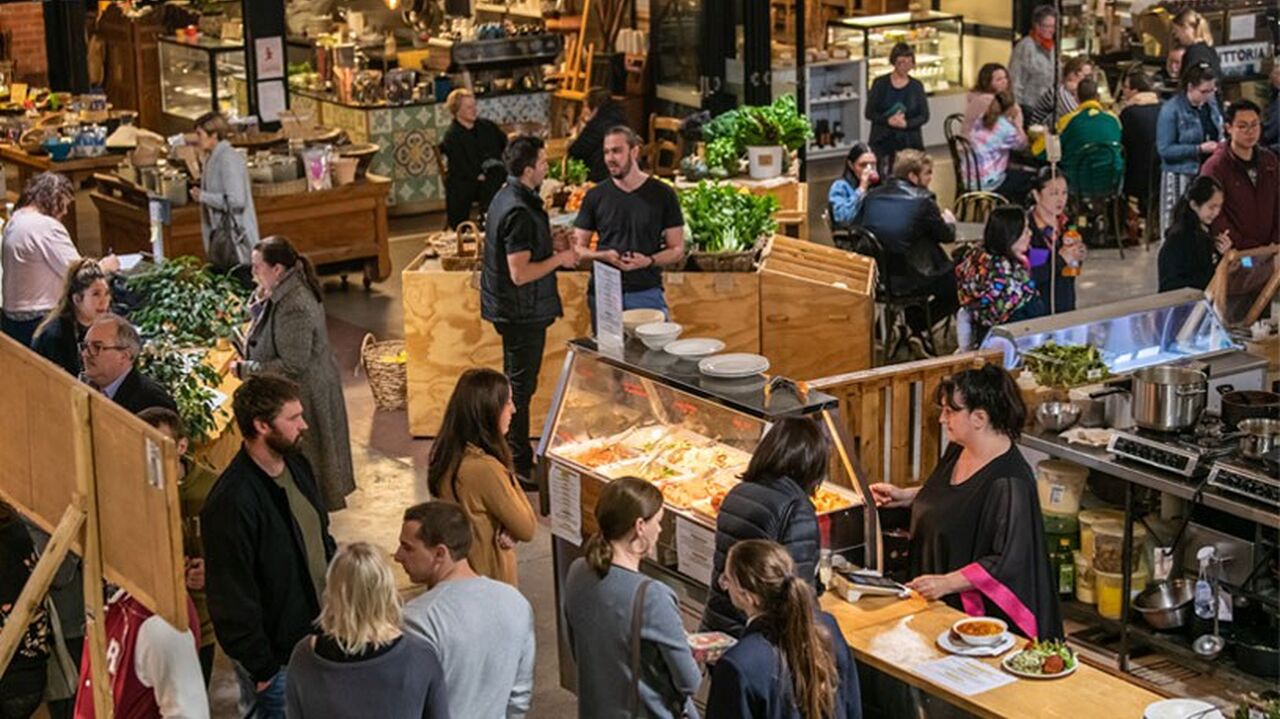 "Bowden is undoubtedly fulfilling its promise to re-invent city-fringe living and the time to invest is now."
Developers across the country are encouraged to consider current and upcoming opportunities to be a part of Bowden's pivot towards townhouse development, with Lot 3001 Third Street Bowden now available via Expression of Interest.
A 2,461m2 land parcel in the heart of the precinct, Lot 3001 is considered ideal for medium-density townhouses that reflect the industrial design character of the precinct and that not only take cues from Bowden's manufacturing past through texture and materials, but that also delivers a contemporary, green design with a high level of visual interest and enduring appeal.
"Bowden is a climate-smart precinct that has achieved a 6-Star Green Star communities rating—considered global best practice—and is believed to have delivered the highest concentration of Green Star homes in Australia, with every individual housing project meeting a minimum 5-Star Green Star rating," says Shane.
"We are seeking a development partner for Lot 3001 who is interested in enhancing Bowden's environmental credentials and demonstrating sustainable built form that will leverage Adelaide's microclimate to achieve a minimal carbon footprint."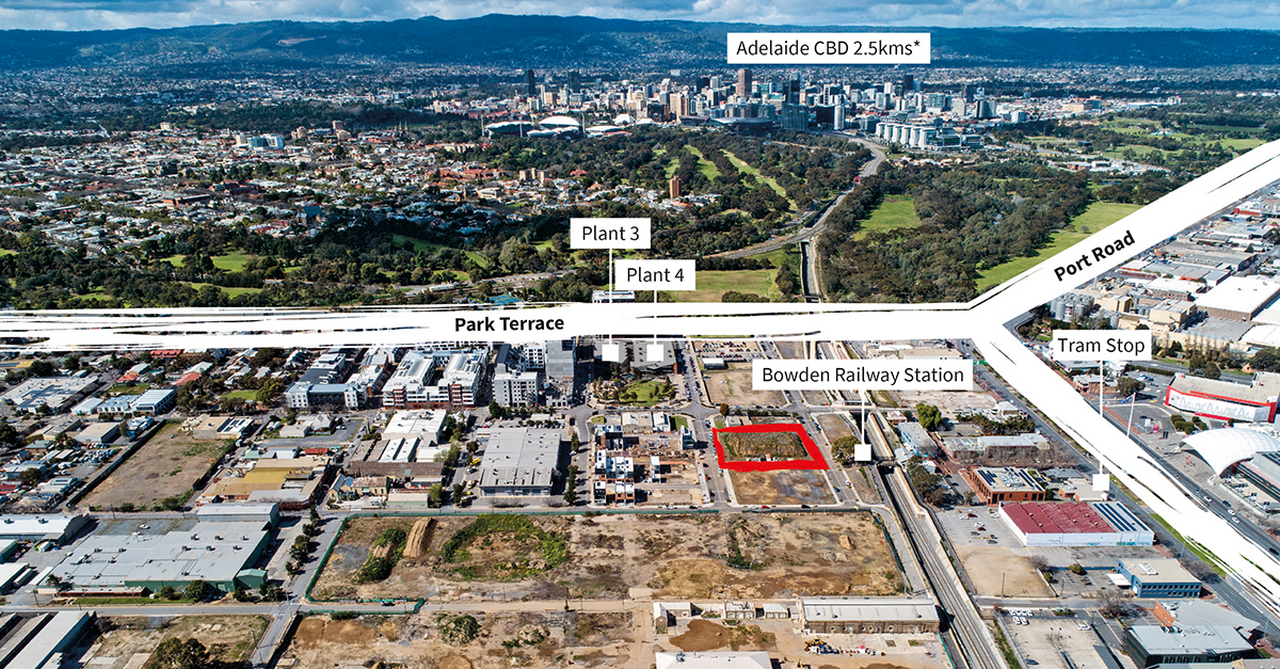 A further, and major, development opportunity is soon to open at Bowden in late July 2021 with the release-to-market of the area's former Gasworks site, a 5.81-hectare, former industrial land parcel that forms a key part of Bowden's history and future transformation.
The market tender process will be undertaken in two-stages by Renewal SA – a Registration of Interest followed by a Request for Proposal – to best determine how to remediate and redevelop this significant historic site as a thriving, vibrant part of the Bowden neighbourhood.
The former Gasworks site is the largest surviving coal carbonisation gasworks site from the 19th and early 20th centuries in the entire state, having produced the gas to light the streets of Adelaide during the 1800s and been the catalyst for western Adelaide's early industrial growth.
It is envisaged that future development will reuse existing structures of heritage and cultural significance in order to deliver a lively, pedestrian-friendly, mixed-use precinct that fulfils Bowden's vision and delivers lasting benefits to the local community.
In addition to these sought-after opportunities for developers, home-seekers who have been looking to buy their own piece of Bowden will soon get their chance too, with 24 townhouses on the corner of Drayton and Second Streets soon to go on the market off-the-plan in August 2021.
Developed by Renewal SA and designed to cater for a diverse demographic and a wide economic spectrum, with options priced from $422,000 to $700,000+, the 'Tapestry' townhouse project will be 5-Star Green Star rated and mirror the quality, materiality and density of the now sold Guild Terraces. It will also seek to complement both the historic and emerging character of Bowden.
"The Bowden project is a frontrunner in human-centred design, sustainability and adaptive re-use, having successfully demonstrated that high quality, medium to high-density living outside of the city on well-connected transit corridors is not only possible, but desirable," says Todd Perry, General Manager Property and Project Delivery at Renewal SA.
"Current and future development has the opportunity to capitalise on this."
Todd believes that in addition to being an exemplar infill development for Adelaide, Bowden embodies Renewal SA's overall mission to drive economic growth and improve the lives of South Australians.
"Our aim as the state government's property arm is to make great places to live, support home ownership and generate jobs and investment through the transformation of property," Todd says.
"Bowden is a living example of this mandate.
"We welcome all developers who wish to play a part in the re-imagined inner west to enquire now, while there is still land available and the chance to leave a permanent and visible legacy in one of the most diverse and successful residential projects in South Australia."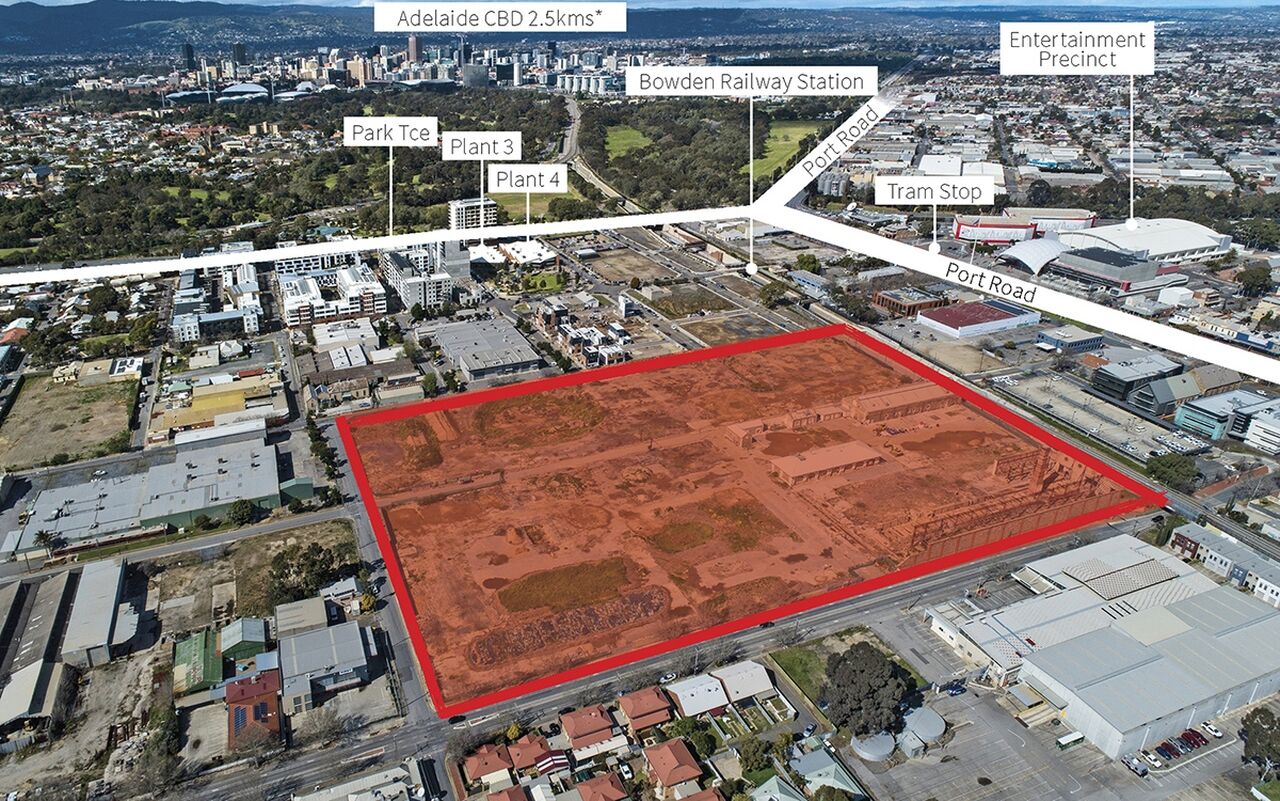 Upcoming Development Opportunity
Registrations of Interest for the former Gasworks site will be released via SA Tenders and Contracts in late July 2021.
Enquiries may be directed to:
Ben Parkinson
Managing Director, South Australia
Jones Lang LaSalle
M: +61 407 710 389